Beetstech Site Updates for October
What's New is our monthly update that highlights the recent site improvements we've been working on, so you can easily stay up to date.
This month is a whopper.
Apple Serial Number Lookup
Thousands of man hours and many millions of dollars later, we've done it. The master cryptanalysts at Beetstech cracked Apple's Enigma code.
You can now give us a serial number… and we can tell you which Apple computer that serial number came from…
But really it's more than that — it's a full featured Apple device lookup which returns info about the device as well as all compatible parts, tools, and accessories. And it supports more than just serial numbers.
Supported Inputs:
Serial number (e.g. C02MH0FHFH05)
EMC Number (e.g. 2678)
Model Identifier (e.g. MacBookPro11,1)
Model Number (e.g. A1502)
Our own testing has shown it to be as accurate as Apple's own (more tedious) serial number lookup, and it's even been battle tested by our repair techs over the past few weeks. It might not find every Apple device ever made, but it's getting pretty darn close. We'll be adding more supported devices and making other improvements over the following weeks and months, so check back often.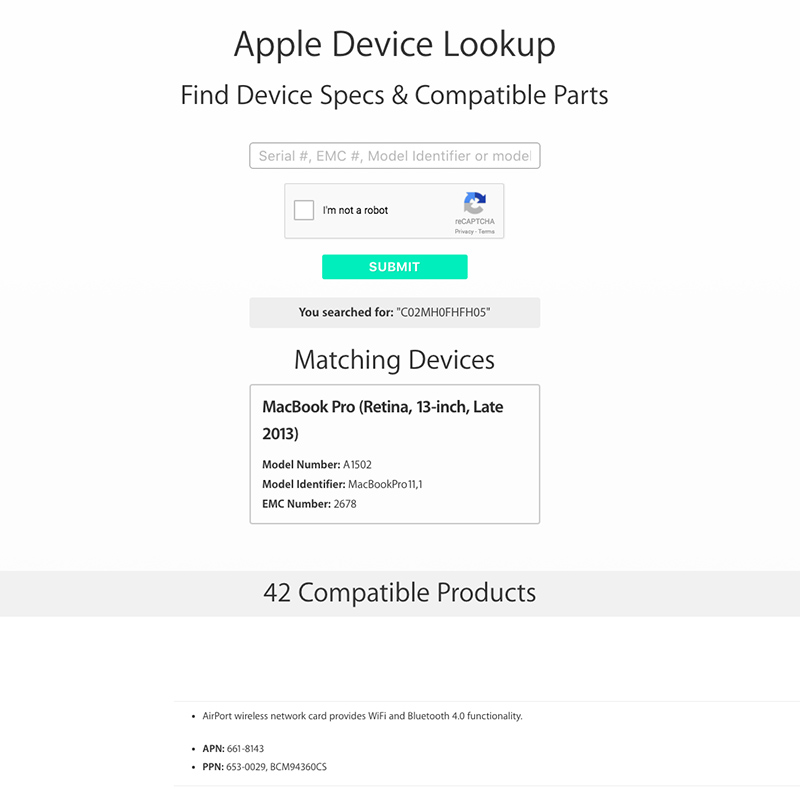 Beetstech Prime Guaranteed 2-Day
Last month we began offering free shipping with no minimum order size for ProTech members, and now we're unveiling our first premium shipping program, Beetstech 2-Day. Guaranteed delivery in two business days for a flat yearly (or quarterly) rate. We wanted to call it Beetstech Prime, but apparently some company already has that trademarked.
And we do mean guaranteed 2-day shipping. This isn't Beetstech Probably 2-Day shipping. We'll use a shipping service that will reach your location in two business days, every time.
If you're already familiar with Amazon Prime, there won't be too many surprises. Our 2-Day program will be priced at $119 for one year or $45 for three months, but we're rolling it out with special intro pricing for a limited time.
Find out how Beetstech 2-Day can help your business and see if you qualify.
Request An Item We Don't Carry
We get a lot of requests about carrying new parts, tools and other items, so we've created a streamlined channel for you to tell us what you'd like to see. It's like Gandhi once said:
"Request the change you wish to see in the world"
Product SKUs Are Searchable
You've probably seen our product SKUs many times before. They're in your order confirmation email, on the packing slip when you receive a package and printed on our world class product labels.
So if you thought it didn't make much sense that you couldn't actually search the SKUs, then we totally agree. Now you can type a SKU into the search bar (accessible at any time by pressing CMD+B or CTRL+B) and it'll pull up the matching product.
And the SKU is now visible on the product page itself. That's nice too.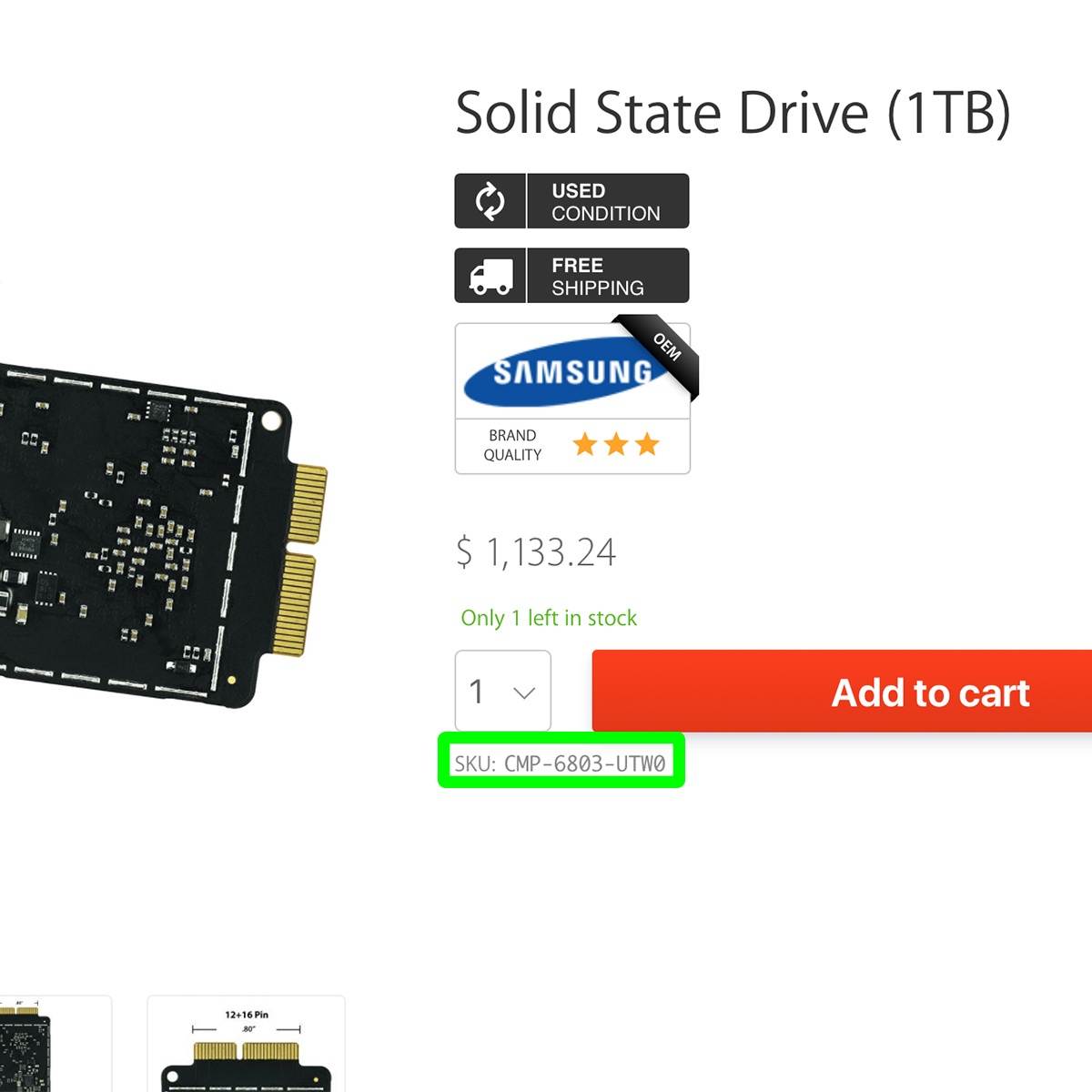 Questions or Comments?
We love to hear your thoughts, so let us know what you think in the comments.
Show Your Love For This Post
8